Dashboard
Administrator should see the following statistics directly beneath the dynamic navbar:
Number of logins within the last 30 days
Number of users
Number of assets
Number of annotations
Number of discussion posts
Number of courses
Administrator should see screenname and (optional) avatar in top right-hand corner of screen.
This is the first page arrived at after logging in. It displays an overview of all courses, showing course numbers, course names, number of projects per course, the name of the instructors in each course, the course section, semester, and an action button with further options.
It is possible to filter the courses by Department Name, Semester, Year, Instructor, and/or Section.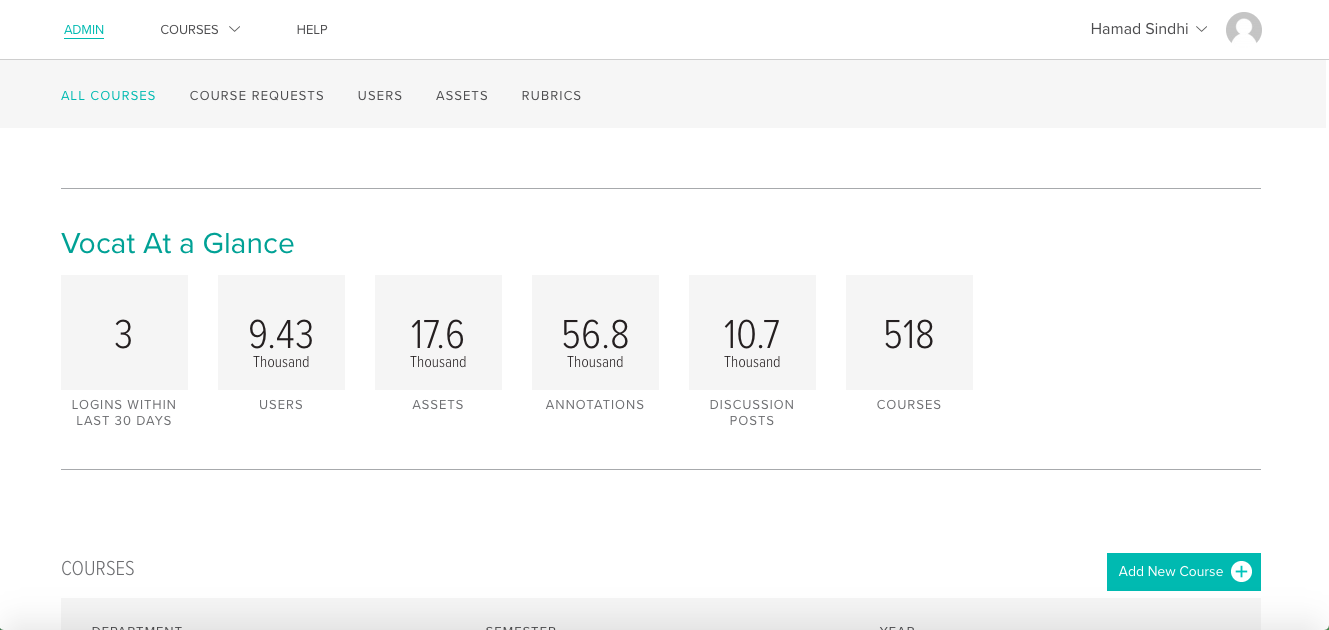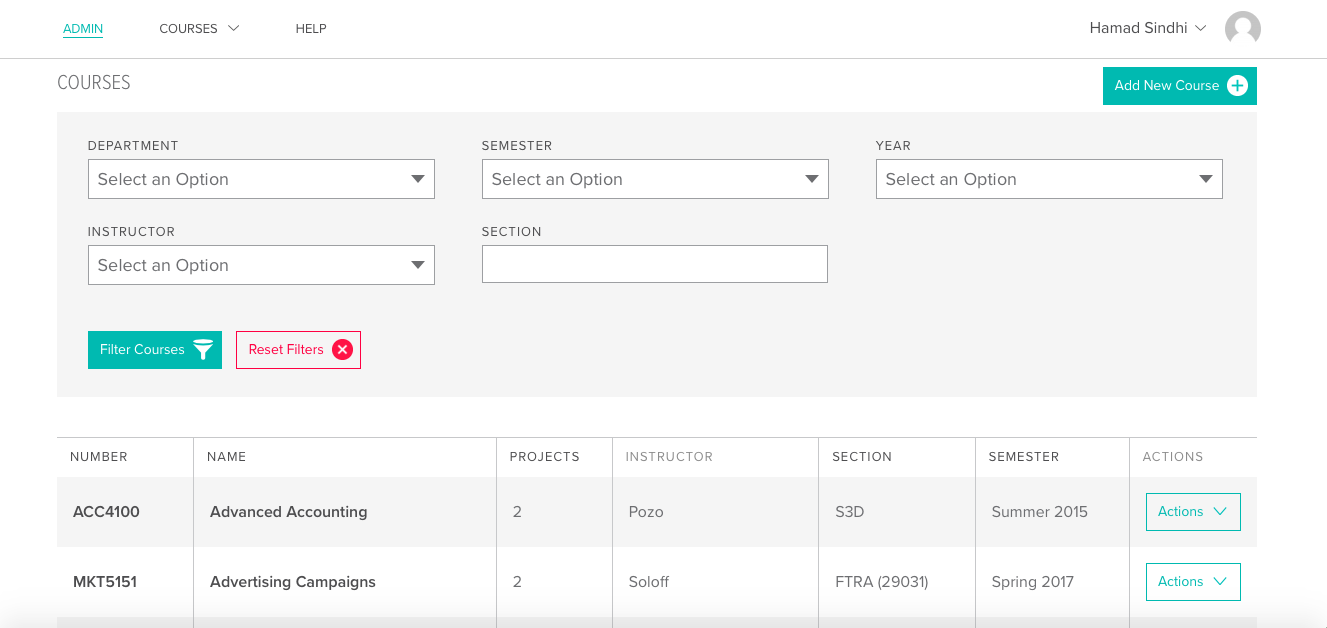 Dashboard
/help/administrator/dashboard-3
Dashboard Administrator should see the following statistics directly beneath the dynamic navbar: Number of logins within the last 30 days Number of users Number of assets Number of annotations Number of discussion posts Number of courses Administrator should see screenname and (optional) avatar in top right-hand corner of screen. This is the first page arrived at after logging in. It displays an overview of all courses, showing course numbers, course names, number of p…